Agriculture, fishing & forestry jobs in New Zealand
526 listings, showing 1 to 25
Auckland City
Listed Sat, 13 May
Fantastic opportunities for experienced horticulturalists!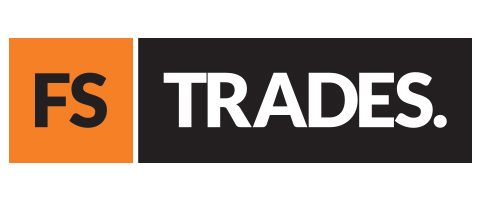 Pre-Employment training for deepsea fishing - no experience necessary

Talley's Ltd Nelson

|

Listed today

Nestled to the West of Lake Taupo,Hauhungaroa 2C Block is a breeding and finishing property, farming about 11,000 SU on 1010 effective hectares.

Hauhungaroa 2C Blk Incorporated

|

Listed yesterday

Get A Real Job ... No Fees pre-employment training for the NZ fishing industry - at sea positions

FREE pre-employment programme
Stating wages around 50k per year for successful students
Accommodation provided

50K starting wages for approx 7 months work

|

Westport Deep Sea Fishing School

|

Listed yesterday

Calling all animal lovers! An exciting opportunity in a region with an enviable lifestyle! We are looking for a fixed term Keeper at Brooklands Zoo.

Join a truly rewarding workplace environment
Keep our animals, visitors and team thriving
12 month fixed term opportunity

New Plymouth District Council

|

Listed yesterday

Driver - Class 5

Antons Seafoods Ltd

|

Listed yesterday

You are required to monitor other beekeepers and organize work schedules to ensure honey targets are reached, ethically and efficiently. .

Pay based on skills and experience, plus bonus

|

Green Inc Ltd

|

Listed yesterday

The successful candidates will be offered an attractive remuneration package and good working conditions.

Treescape New Zealand

|

Listed Wed, 24 May

Good remuneration package. Great working conditions. Vegetation Maintenance Rodney/Northland Region.

Treescape New Zealand

|

Listed Wed, 24 May

Two Tutors required

Taratahi Agricultural Training Centre

|

Listed Wed, 24 May

Herd Manager

Negotiable

|

Arran Trust

|

Listed Wed, 24 May

Applications are invited for the above position on a 14000 su hill country sheep and beef breeding / finishing property 30 km west of Taihape.

Forestry Loggers, Log Forwarder and Machine Operators and Logging Truck Drivers for The Wairarapa

Top Rates and assistance moving from Taranaki

|

ASE Woodflow Ltd

|

Listed Tue, 23 May

Hauler Crew - Patetonga Forest Hauraki District

Bruiser Contracting Limited

|

Listed Tue, 23 May

Experienced beekeeper position Central Hawkes Bay starting in August 2017

Remuneration relative to experience qualifiacation

|

Kintail Honey group of companies

|

Listed Tue, 23 May

Fishing Deck Hand required for Scampi Trawler - Start approx. 05/06/2017

Share Fisherman - % of Catch

|

Petromont Fishing Ltd

|

Listed Tue, 23 May

shepard block manager position on a 1150 hectare block.

50,000 plus house and benifits

|

piquet hill farms ltd

|

Listed Mon, 22 May

needing experienced operators for upcoming season

will be negotiated based on experience

|

Bleeker Ag Services

|

Listed Mon, 22 May

Block manager position on an intensive sheep and beef finishing property 5 minutes from Martinborough.

Salary plus house if needed

|

Ongaha Farms Limited

|

Listed Mon, 22 May
Loading...