Trades & services jobs in New Zealand
3469 listings, showing 1 to 25
Roofers needed in the wider Wellington region.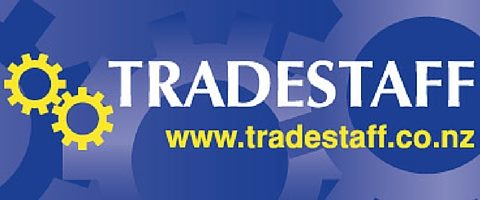 Office Furniture Installation

We are currently seeking experienced Fitter Welders to work as part of our friendly team of trades people.

Modern Transport Trailers Ltd

|

Listed today

A competitive remuneration package, including company vehicle is offered commensurate with skills, qualifications and experience.

McAlpine Hussmann Ltd

|

Listed today

We have a client who is looking for a gas cutter, if you have experience with this or as a welder then we would love to hear from you!

We are looking for people with Gas Cutting or Welding experience
We have an ongoing role available for immediate start
Give us a call on 04 474 2365 ASAP if this sound like something you want to do

We need another qualified plumber gasfitter who is a NZ certified

Be part of an expert team of professionals
Enjoy coming to work everyday with a great bunch of people
Enjoy the Taranaki lifestyle like no other

Join our growing global medical device company. This is a great opportunity to be an integral part of our service team and make your mark - APPLY NOW!

This is a new role for our organisation
EST/EAS is an essential requirement for the role
Company Service vehicle, Mobile phone and Laptop will be provided

ArjoHuntleigh

|

Listed today

Experienced spray painter needed to work in our new paint booth spraying high-gloss paint and stain lacquer finishes on high end cabinetry.

Future Products Group Ltd

|

Listed today

Experienced Carpenters (all rounder) for work in Warkworth

Start now
All rounder required
Work close to home

paid weekly

|

NPL

|

Listed today

Opportunity to work with a dedicated and friendly team, with challenging and varied work environments.

Interesting and varied work
Good pay rates, company vehicle, phone and tablet
Must have current, clean NZ driver's licence

Good pay rates plus company vehicle, phone and tab

|

Swimart Pool and Spa Services Pakuranga

|

Listed today

Do you want to work in doors through the winter?! Look no further! We are looking to take on two apprentices or trades people

Monthly bonuses

|

BMU Building Ltd

|

Listed today

With 6 projects, all on the go within the south Auckland area our client is on the hunt for hard workers to join their newly formed crews

rates between $28-34ph for varying experience levels
ASAP starts
long term projects with fulltime opportunities

NZ$28 - NZ$34 per hour

|

OneStaff Auckland Ltd

|

Listed today
Loading...